Top 5 Ways to Support Employee Wellbeing at Work – Anxiety NZ
Paris Toomey from Anxiety NZ gives us the low down on how small businesses can boost employee wellbeing and productivity at work. 
Creating a safe, fun, and supportive environment for our employees is something we're very passionate about at Thankyou Payroll (here are just a few of the things we do). We're firm believers that when your employees are happy and healthy, the good stuff will follow suit.
No employer is perfect and we're always looking for new ways we can enrich our employee experience which is why we were over the moon when Anxiety NZ offered to lend their expertise to us – and with you.
Anxiety NZ is a kiwi charity that provides mental health support, treatment, and education for people experiencing or connected to anxiety. Here's Paris from Anxiety NZ with her top tips to enhance employee wellbeing in your workplace.
Did you know that we work for a third of our lives on average? Just this statistic alone emphasises the importance of belonging to a workplace which supports our wellbeing.
When a business is set up to enhance the wellbeing of its staff, this not only positively impacts the employees but the business too. In fact, studies have actually correlated increased wellbeing with reduced staff turnover, better performance and motivation, reduced absences or falling ill and better creativity.
So, prioritising employee wellbeing really is a win-win – but how does one do it? Make a start with our top 5 ways to support employee wellbeing at work.
1. Recognise and appreciate employees
Recognition and appreciation are powerful motivators for employees.
Something as simple as saying 'thank you' or acknowledging achievements in team meetings can help employees to understand that their hard work has a positive impact on the business and serves a meaningful purpose. You may even wish to offer larger gestures like vouchers or discounts for activities that promote wellbeing (such as a meal and coffee at a café, massages, meditation classes, or possibly a paid day off).
In turn, these actions (big or small) will boost employee wellbeing, performance and engagement at work.
Photo by Mikael Blomkvist on Pexels
2. Give your employees the chance to take a break
Providing employees with breaks is essential for their wellbeing at work. Everyone has a life outside of the office with family, friends, personal time, and hobbies so it's important to allow employees time to disconnect and enjoy these things.
Annual leave serves as a significant break for employees, enabling them to recharge, connect with others, and pursue personal interests. While their absence may be felt, employees returning from time off tend to show improved productivity, increased retention, and contribute to a positive workplace culture.
Incorporating small work breaks provides many mental health benefits too. Employers should avoid overloading staff and provide opportunities for breaks during the day, allowing them to step away from their workstations.
Additionally, try providing employees with tools for personal wellbeing, such as self-care practices. Examples include prioritising sleep, socialising with good company and making the time to do activities that give us fulfilment. Consider utilising resources like Anxiety New Zealand's free well-being course to support staff in managing stress. 
3. Allow more flexibility in working
In today's world, flexibility in work hours is crucial. Some staff suit starting early and finishing early, while other staff work better when they get a later start. Customising schedules to align with employees' personal lives and productivity is important for their job satisfaction and allows staff to maintain the work-life balance.
If your business is in a position to offer remote working, this benefits those facing energy-draining commutes and busy lifestyles. However, it is important to maintain connection with these employees through video calls and occasional in-person gatherings. These two in combination will create flexibility, reduce stress and enhance employee morale.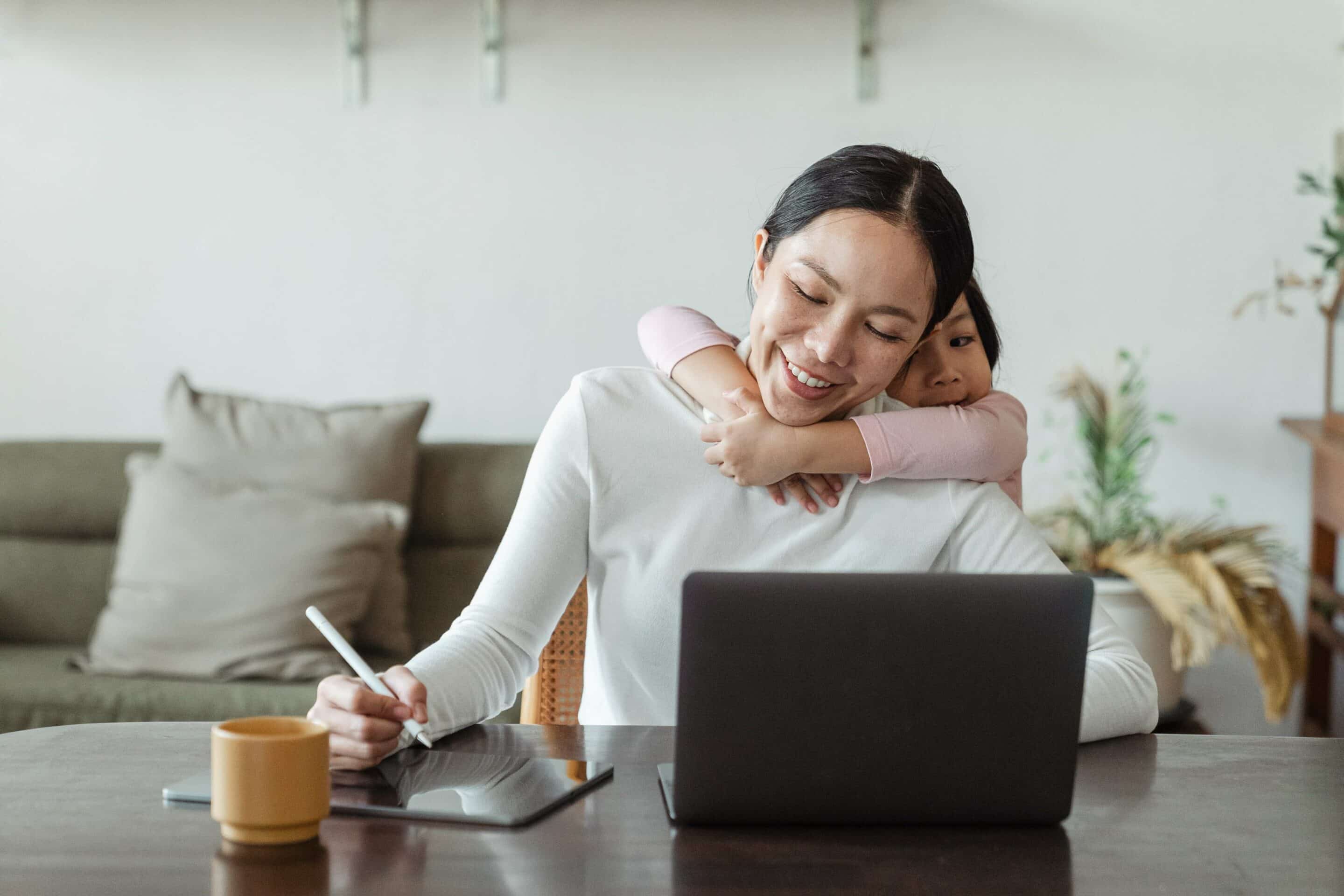 Photo by Ketut Subiyanto on Pexels
4. Offer professional and personal development opportunities
Giving staff the opportunity to enhance their professional skills shows that you value them and fosters continuous growth and learning. This in turn enhances job satisfaction and productivity, benefiting both employees and employers.
Professional development opportunities can extend into the realm of mental health too. Anxiety New Zealand provides tailored workshops for various industries, empowering employees with tools to reduce stress and anxiety.
5. Prioritise employees' physical and mental health
There's no denying that physical health and mental health go hand in hand. Employers can encourage the nurturing of this relationship in many different ways such as offering gym membership deals or organising fun fundraising events involving physical activity.
It's also a good idea to make your team aware of available mental health resources and encourage the use of support services. Anxiety New Zealand provides valuable resources for mental health, therapeutic services, medical support and peer support groups as well as a free 24/7 helpline for anxiety-related support.
So there you have it. Our top 5 ways to support employee wellbeing at work. Implement at least one of these actions today, and you'll be sure to make a positive difference within your workplace and in your employees lives.