Your trusted
partner

in

payroll

and business

success

Enhance your reputation and recommend payroll software with confidence. Join the Thankyou Payroll Partner Community today and build your customer base alongside our growing network of accountants, bookkeepers, business advisors, and more. 
The Thankyou Payroll
Partner Community
The Partner Community is a free space designed to celebrate and educate the silent heroes who help businesses thrive across Aotearoa New Zealand. Whether you're an old hand accountant or a new business advisor looking to add payroll to your repertoire, this community is here for you. 
Become a super user
Get tips from professional payroll experts and gain early access to new Thankyou Payroll product features.
Professional upskilling
Upskill your business practice amongst a thriving community of accountants, bookkeepers, business advisors, and more.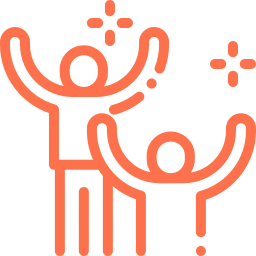 Access to exclusive offers
Be the first to know about exclusive Thankyou Payroll offers to take the load off payroll for you and your clients.
Expand your network
Connect with payroll partners and celebrate community successes through through local and online meetups.
While you champion small businesses, we'll champion
you
Recommending payroll software to your clients carries reputational risks for your business and we care about your reputation as much as you do. Thankyou Payroll in your corner, committed to helping you and your clients achieve success – in payroll and in business. 
Enhance your
reputation
As education providers, professionally trained experts, and engagers in the Holiday's Act review, we are dedicated to providing a trustworthy and reliable payroll service in line with current legislation for you and your clients.
Master

your time

With a NZ based support team and payroll partner tools moulded to your needs, you can focus on delivering a high quality service for your clients – without all the nitty gritty getting in the way.
Leverage simplicity for
success
Thankyou Payroll simplifies payroll processing for you and your clients. Our straightforward software, real-time support, and payday filing services, keep your clients happy while you get to zero in on the important stuff.
Looking after your

clients

, looking out for

you
Our payroll solution is designed for small businesses with big plans. Download our Client Benefits Info Sheet to see if your clients are a good fit for Thankyou Payroll.